Broadcast, Cable, Internet, Tech, Print & Digital Multi-Media Valuations
We are proud to be the FORBES media financial valuation resource for
9 straight years!

2015 - 2023
Expert Valuations & Brokering Services also offered for Book Publishing, Video Game, Direct, Interactive, Listing & Database Organizations
Kamen & Co. Group Services | 626 RXR Plaza - West Tower, 6th Floor | Uniondale, New York 11556 NY: 516.379.2797 | FL: 727.786.5930 | FAX: 516.379.3812
info@kamengroup.com
We are proud to be the FORBES media financial valuation resource for 9 straight years!
2015 – 2023
Kamen & Co. Group Services broadens valuation and accounting services across globe – February 24, 2022
KAMEN & CO GROUP SERVICES, LLC, which for the past nine years has provided guidance and advised FORBES wealth and media reporters with financially valuing the leading media tycoons for the Forbes 400 Richest Americans List, has announced plans to expand its global services into Canada, England and Ireland in 2023. Read More
Throughout the years, Kamen & Co. has gained a level of experience unequaled in the publishing and broadcast industries. For four years, President and CEO Kevin B. Kamen wrote the leading monthly Management column on Publishing for Editor & Publisher's FPP magazine. Our success benefits our customers and their management teams. We know the business and can make a difference for you.
Kamen & Co. offers a full range of print-media and broadcast services. Our firm is family owned and operated and we are dedicated to achieving customer satisfaction with the highest degree of quality service.
Kamen & Co. has the resources, specialized knowledge and experience to handle complex projects.
Whether brokering the sale of a media company or a single publication, appraising a newspaper, shopper, magazine, broadcast, book publishing, video game, listing or database organization for full valuation, or creating a structured formal business plan, our team builds a relationship that is long-term and based on mutual respect and trust. Understanding each individual client's confidential needs and fostering a working relationship that achieves their specific goals is of utmost importance to us. That's the reason we keep listening.
HOFFMANN MEDIA GROUP ACQUIRES FLORIDA HEALTHCARE NEWS GROUP
January 23, 2023

Uniondale, New York – Hoffmann Media Group, the parent company of Florida Weekly newspapers, has purchased Florida Healthcare News, a group of more than two dozen editions of free distribution publications based in Tampa, Florida. The Florida Healthcare News was established by Dr. Barry Levine in 1987. The staff of 12 editors, writers, and employees will remain with the new company. The publication is a solo direct mailed quarterly distributed to nearly 500,000 Florida residents over the age of 50, in 25 locations and is also hand-delivered to hospitals, doctors' offices, dentists, assisted living facilities, and retirement communities. Kevin Kamen, President/ CEO of New York-based Kamen & Co Group Services, LLC, a multi-media appraisal, accounting, and brokerage firm, represented Dr. Levine in the transaction.
Stuart R Weiss, Wake Living 3/30/22
Kevin,
I want to thank you for your efforts. You accomplished in 4 months what the local brokers couldn't accomplish in 4 years.
You represented me very professionally and brought me quality potential buyers who were in the industry and had the resources to close the deal in a timely fashion.
You negotiated hard on my behalf in a manner that didn't put the buyer off. You responded to my questions quickly and educated me in all aspects of the process. I felt you always 'had my back' and I would recommend you to anyone.
Sincerely,
Stuart R Weiss
Raleigh, North Carolina Wake Living
All you need to know about Kamen & Co. Group Services
Dear Kevin (Kamen & Co. Group Services),
Although you represented the sellers in this deal, I want to thank you, Kevin Kamen, for all that you did in brokering the sale of The Wave newspaper of the Rockaways in Queens, N.Y., to my family and me. Your leadership, negotiating skill-set and knowledge of the business, market and industry served as a most valuable tool throughout the entire process. When negotiations hit a bit of a snag you were able to masterfully get the two sides together to compromise. As the buyer of this wonderful legacy newspaper, The Wave of Rockaways, I want to personally thank you for everything you did to make the sale happen. You were always professional, reasonable and did a great job!
Walter H. Sanchez
Queens Ledger News Group, NY

The average 30 year mortgage rate in the US is 7.06% and the inflation rate is 8.26%. These numbers are high and reflect a difficult time ahead for many. Hurricane Ian will not do anything but further weaken our fragile economy over the next 6-12 months. Interest rates will continue to rise. Fed Chairman Jerome Powell will see to it that borrowing costs more as the Feds seek to curb spending and halt out of control inflation. Food, transportation, energy, housing, building supplies, home goods, appliances and even college tuition have all become too expensive and something must be done to realign the financial settings within our country. Powell knows this and will continue to force change. Be prepared! Work the edges of your business now and objectively shape and prepare for tomorrow. Work with your staff to refine and better define your overall strategy. Read More

Kevin Kamen, a media appraiser at Kamen & Co. Group Services in Uniondale, NY correctly predicted as far back as 2010 that a buyer would be willing to pay $42 million to $51 million for The Journal . . ."They paid about $4 million to $5 million more than they should have," Kamen told WPRI.com . . . Kamen suggested GateHouse was motivated to pay a premium in part to ensure a competing newspaper chain didn't get The (Providence) Journal instead. Ted Nessi, Reporter, WPRI 12 / WPRI.com
"Kevin Kamen works relentlessly. Whenever he speaks about the publishing business or companies, I pay close attention." Paul Tash (Mr. Tash is Chairman of the Pulitzer Board and Chairman/CEO of the Tampa Bay Times)
Kamen & Co. Group Services …
Your Source For Multi-Channel Media Valuations.
Discover The Value Of Your Company Now – Because You Should Want To Know!
Newspapers – Magazines – Shoppers – Directories – Newsletters – Books – Catalogs – Direct Mail – Listing Companies – Fulfillment – Radio Stations – Direct Marketing – B2B Direct – Now Valuing Video Game Publishing Entities!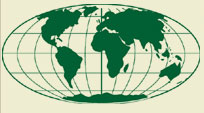 Appraisals by experienced professionals using proven and substantiated research and the most reliable valuation techniques are more important now than ever. Kamen & Co. Group Services brings impeccable credentials and expert knowledge to bear for you in preparing an appraisal of unquestionable quality and reliability. An appraisal is not only a number. There must be a reason, analysis and documentation behind it. No valuation team in the print and digital media arena can provide that better than ours. If you require a strong business plan or certified valuation, call or email us today. We would be delighted to assist you with confidential, caring service. Our clients mean the world to us and we will do everything we can to work with and help you. The size of your publishing enterprise does not matter. The quality of our work does!
"Kevin Kamen is one of the world's best known and most prolific brokers of media properties and companies." Gypsy C. Gallardo, CEO/Publisher, The Power Broker Magazine, St Petersburg, Florida

APPRAISALS – CUSTOM BROKERING – EXPERT VALUATION WITNESS – BUSINESS PLANS – OPERATING ANALYSIS – RESTRUCTURING – FEASIBILITY STUDIES – LABOR NEGOTIATIONS – TRAINING